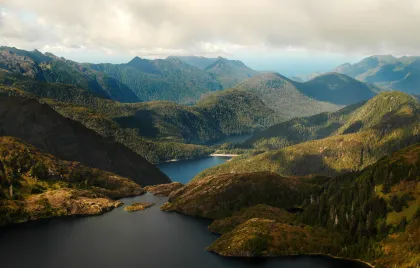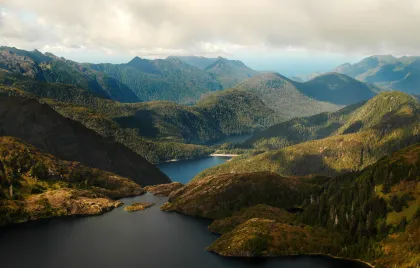 WestWorld Tours
Since 2000, WestWorld Tours has been serving travellers with escorted travel throughout North America and around the world. Catering to the mature adult, we do welcome travellers of all ages and thrive on a fun and casual atmosphere.  We look forward to your smile and welcome your laughter! 
Providing a first-class style of touring, including must see attractions, 'one-of-a-kind' experiences, professional tour directors, courteous drivers, baggage handling, transportation, and excellent accommodations. Enjoy the comfort of knowing all the details are taken care of, making your bucket list vacation stress-free so you can immerse yourself in the experience and new friends you'll meet along the way!
Women Xplorers
Women Xplorers is about enriching the lives of women by exposing them to new experiences through travel and friendship.  Creating an environment for women to connect as they discover new travel opportunities.
Our fully escorted itineraries cater to solo travellers, sisters, friends, mothers, and daughters—and new friends you'll make along the way. Providing women of all ages and backgrounds a customized travel experience with a group of like-minded women to share in those experiences. The small group size delivers a highly personalized and rewarding travel experience. Soak up history, mystery, culture, nature, and adventure through soft-adventure activities.
Travelling solo with Women Xplorers, you can choose your own room or take advantage of our guaranteed room share and save the single supplement. With our professional tour director available to you around the clock, you can enjoy the stress-free environment and spend more time with your new friends xploring and immersing yourself into the destination! 
 
Why Go Escorted
Peace of Mind
Our experienced Tour Directors add to your vacation experience, making it as effortless and as satisfying as possible so you can do more and worry less. Knowing your daily adventure is planned, you can sit back, relax, and enjoy the views! We are 100% Canadian owned and operated, our tours are priced in Canadian Dollars taking away the worry of currency fluctuations.  
Professional Tour Directors and Drivers
Our Tour Directors have taken necessary certification and trained in both AED, First Aid/CPR and are supported by our administrative team. Local guides also join some of our tours to provide an in-depth knowledge of the destination. This will allow you to uncover some hidden gems, share stories and history about the destination to add to your experience.
Value
It can be stressful planning a bucket list vacation! We save you time and the stress, by curating the best of each area we visit! All you need to worry about is what you are going to have for dinner. No waiting in lines for hours, you get a fast-track entrance to must see attractions. Enjoy the comfort of knowing that everything is taken care of. Our on-road team will provide support throughout, handle your baggage, and provide guidance when you are ready to make the most of your free time!
Comfort and Safety
The first time travelling to a new destination, or on your own can be a little intimidating - unsure of where to go or what to see. An escorted tour gives you a sense of comfort knowing everything is taken care of, a Tour Director is available to you around the clock, and many new friends to explore the sights with during your free time. 
 
Responsible Travel
WestWorld Tours and Women Xplorers have partnered with Trees4Travel. Two (2) trees will be planted on your behalf to help reduce the carbon emissions from your trip. 
Solo Travel
If you are travelling solo and would like to save on the single supplement, consider sharing a room with another solo traveller. We offer a single share request program where we match you up with another single share guest of the same gender**. Our Women Xplorers tours offer a guaranteed room share option.
Your Next Adventure Could Look Like This
Don and Norma Millard decided to celebrate their 35th wedding anniversary in Croatia with WestWorld Tours. Here is a walk down memory lane as they share their experience!
Shannon and Arnold Kozak love to travel and over the years, they have methodically fulfilled their travel bucket list. Their destinations have included: Australia, New Zealand, Central America and Hawaii.
Lucille Wiebe, from Saskatchewan, and Keith Elhart, from Alberta, met on the WestWorld Tours Victoria Solo tour and just a few months later, they announced their engagement while on the WestWorld Tours Maritimes Fly & Coach tour.
Our Product Specialists are ready to help
Have questions about a tour or not sure which trip is right for you? Call us at 1-877-522-TOUR (8687). 
Or contact your favourite Travel Consultant.